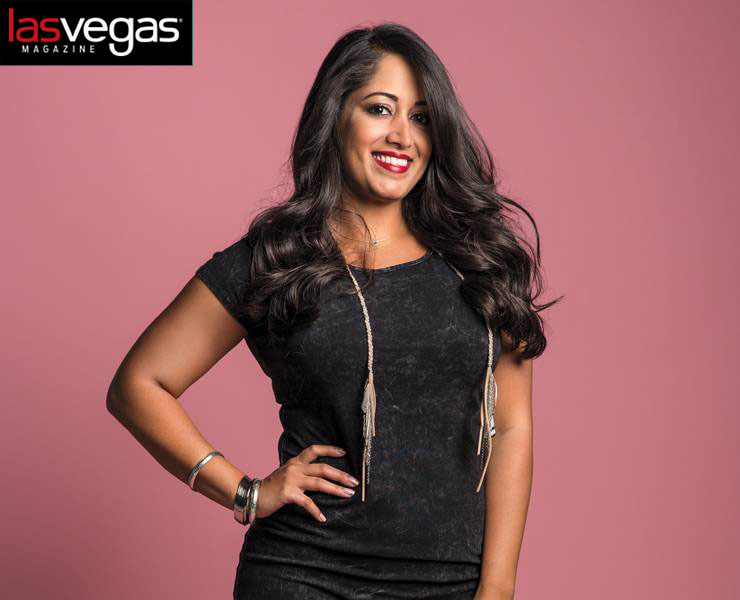 BY SARAH FELDBERG
In some families, food is braided into the culture, woven so tight that it comes to represent love, togetherness, a distant home and a current one. That's how Samiya Jakubowicz grew up in Coral Springs, Fla., to Indian parents who immigrated to the U.S. from Europe and who greeted guests and family gatherings with a parade of fusion dishes from the kitchen—slow-cooked barbecue chicken with Indian and Greek spices, chicken and potato bakes served with bread to soak up the sauce.
"My parents would roll out the red carpet," Jakubowicz says. "They would just cook and cook and cook."
In her childhood home and during summers in London visiting her grandmother, food was affection made edible. Jakubowicz learned to cook by her mother's side, and during college, she translated her obsession with food into big dinners out, where she would take pictures of everything she ate. Eventually she started a blog, Closet Fat Girl, and an Instagram account to document her culinary adventures.
Jakubowicz wasn't always such a confident photographer. When she first created @closetfatgirl, she remembers marveling over other people's images, "How do they get their pictures to look so good?" Now, the platform serves as Jakubowicz's creative outlet, a break from her solutions-based work as a licensed psychotherapist who reviews psychiatric hospitalizations and treatment strategies for a health plan. Her account now has close to 15,000 followers and a feed full of glistening pink donuts and loaded hot dogs. "I like images that pop with color," she says. "I like a good flat lay with people's hands in it."
Though her photos have a good following of fans, Jakubowicz swears she has no intentions of transitioning her Instagram from side gig to full-time job. "I have no expectations," she says. "It's progressed somewhere I never thought it would go, and I think to make it work would be to make it less fun."
Follow Sami @ClosetFatGirl on Instagram!
SOURCE: LasVegas Magazine By: SARAH FELDBERG