ABOUT US
Expert Influencer Viral Content Creation
Founded right here in Las Vegas, JMPforce is one of Vegas area's premiere social media agencies. JMPforce also has top-rated influence in two additional local markets, Los Angeles and Phoenix, with plans for more on the horizon.
Within our laser focus on social media, we have four core competencies: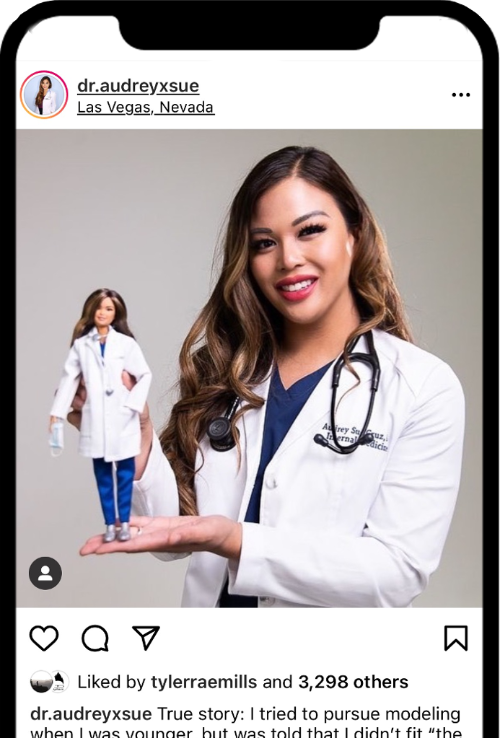 PLATFORM EXPERTISE
Click a Platform icon ...





Instagram
JMPforce's strong suit is today's leading food and beverages industry social media and influencer marketing platform. From viral posts to authentic stories to captivating reels and all of the related engagement management, JMPforce is your Instagram expert partner.
FacebookAnd the tightly integrated parent of Instagram, JMPforce leverages the best of Facebook and avoids the lower ROI efforts. From Instagram direct shares to sponsored posts ads management, JMPforce will build your optimal social media mix strategy.
TikTokAs TikTok continues to explode onto the market, they still haven't fully grown into their commercial strategy just yet, but the current "land-grab" is real and fierce! So just like Instagram before TikTok, JMPforce was a very early adopter now boasting several 1MM+ follower creators and can put you on the TikTok map.
YouTube Not to be outdone by the likes of TikTok, YouTube threw its hat in the ring last year with YouTube Shorts and JMPforce was again part of the Beta launch with some of our viral posts pushing 900,000 views and hundreds of positive comments for a single F&B venue. Short-form content needs to be one part of any F&B social media strategy and JMPforce knows how to do it for you.
Podcasts & Clubhouse Clubhouse is still maturing its product offering but Podcasts are a trusted brand boosting/building approach. Almost all of JMPforce's network of influencers are finding new and innovative ways to share very engaging content via Podcasts so when the time is right for your brand, JMPforce can help guide you through a potential Podcasting strategy.
This error message is only visible to WordPress admins
Error: There is no connected account for the user 17841405987552693.

CORE VALUES









Good Vibes

Integrity

Authentic

Niche

Share

Measure

Grow

GSD

TESTIMONIALS
It's very time consuming to constantly find and hire great local influencers, but we've found it's easy and seamless to engage the top influencers in Las Vegas through JMPforce.
Our Yelp! crisis would have been devastating if we didn't have JMPforce helping without a second of delay!
Our Best Video..Ever! Looks like a movie!
I can't believe our little restaurant has been filmed for network TV three times since hiring your guys!
Have something in mind?
Let's talk more about your idea