FOOD, FASHION, FITNESS, AND TRAVEL INDUSTRY EXPERTS
Data-Driven Content Creation + Industry Expert Influencers: JMPforce is an agency filled with social media marketing expert influencer professionals working together as a team. From digital presence to high-impact events, we specialize in Instagram & Facebook, photos and video branded content. We're only focused on what will drive traffic to your door, not just social media swipes. We call it a measure of engagement quality. It's not just reach and frequency, at JMPforce, we reach more customers who will "buy"… more of the time.
Real Engagement… De-mystified: A big JMPforce advantage is our impact-based marketing analytics, derived by our principled stance on authentic human engagement. No bots, no follow-unfollow games, no automation schedulers… Just real human interactions.

From digital presence to high-impact events, JMPForce expert consultants are laser focused on helping you achieve tangible business growth with a suite of services.



High-Impact Influencer Meet-Up Events



Meet our dedicated team of industry expert influencers. Hover over a photo (tap) to learn more about each team member!
ENTJ … Born in Seoul Korea, Jeremy was disoriented in 1976, America's bi-centennial year. As a baby, he was adopted by German-Irish parents and grew up on a small farm in northern Missouri. Jeremy can recite the books of the old testament in under 10 seconds, has a disturbing infatuation with fibonacci numbers, and once talked on the phone with a girlfriend for 42 straight hours. Aside from being a life-long uber-geek, Jeremy is also mildly high-maintenance and an intolerable brand whore… Okay, who are we kidding, he's extremely high maintenance.
Fitness💪🏽  Thinker🤔  Entrepreneur💡  MathGeek🤓  Techie🤖  Foodie 🍗
Born in Seoul Korea and "shipped" to San Diego by himself at age 13, he eventually joined his 21 y/o sister to be his legal guardian. Not knowing ANY English when he first came to the states, Paul worked his butt off to become one of the favorable kids in school, be part of a local garage band, and attend business school at UCSB. After 25+ years of working in retail & travel when he moved to Las Vegas, Paul decided to take the leap of faith to start JMPforce with Mindi and Jeremy!
FUN FACT: Paul started off in the food world with an app called FoodSpotting and he was one of the top 50 FoodSpotters in the world 🍴
Born and raised in Southern Indiana, the other half of the @RyuSauce dream team consists of Mindi's skills with holding, poking, pulling, lifting, stirring, and smashing some food for the camera. All of her ever-changing nails are done by hers truly and constantly gets inspired by Instagram. Her favorite part about this food journey is that she's made so many wonderful relationships from owners to chefs to fellow food lovers.
FUN FACT: When Paul and Mindi went to Reno to pick up their new puppy Mochi, she made a last minute decision to come home with Bubbles, too 🐩🐩
Born in the Philippines and raised in Hawaii/Las Vegas, Aliza started her love for food at an early age. Every weekend growing up, her family loved to bond by going out to try new restaurants in town. Her favorite foods of all time are ahi poke and Korean BBQ! Aliza's highlight of starting her hobby is that it ultimately led to her becoming a full-time member of the JMPforce team.
FUN FACT: Aliza used to help construct costumes for the Nevada Ballet Theatre 👯‍♀️👯‍♂️
Born in New Hampshire and moved to Nevada in 1999, Rosemary's love for capturing moments started in high school. Although videography is her main role in the JMPforce team, she loves to dive into as many creative ways of expression she can such as photography, design, and music. Podcasting has been her newest form of expression and she hopes to start a JMPforce podcast in the next several months!
FUN FACT: Rosemary has 3 pairs of her circle glasses 👓
Ever since she can remember, Lindsay has been in the food business as a server for a variety of casual to fine dining restaurants. She started taking food photos when she first moved to Vegas about 5 years ago to keep track of the amazing food she was eating. She never expected her page to start taking off, but when it did – she got hooked! Since then, Lindsay wanted to share food for others to see and it became even more fun.
FUN FACT: She can play the piano upside down 🙃
Born in South Korea but raised in Southern California/Las Vegas, Daniel has always had a passion for food thanks to his parents. Since his parents were pretty much obsessed with food, there was no way but to have it become part of his life as he grew up! Being a Gold Yelp elite for 7 years and going on 8, his Instagram account initially started as a hobby but became inspired to grow into something more after hanging out with other foodies in Las Vegas.
FUN FACT: Daniel competed in the National Spelling Bee in the 6th grade 🐝
Born and raised in Northern Mexico, "B" started "TastingVegas" to connect with others since she didn't know anyone once she moved to Las Vegas. Her favorite cuisine is everything Mexican, but most of all she LOVES seafood. She loves to connect the Latino community in Vegas to help local Latino restaurants around the city. B also loves traveling and going on road trips! 🚗
FUN FACT: B doesn't know how to cook, but she ironically met her chef husband at a cooking class and ended up marrying the teacher! 👰🏻👨🏻‍🍳
Initially started as a hobby and way to share her passion of food with friends and family, Closetfatgirl exceeded any expectations that she's had. As a mom of 2, she also touches a little bit of lifestyle and family within her brand. Her motto: Food is a ADVENTURE! – Sami is always on the hunt for something wild but appreciates a classic just as much.
FUN FACT: Peas are the only food she dislikes and she loves fantasy football 🏈
Born and raised in Detroit, Ed's love for food started when he was child. When he came to Vegas, he used new restaurants to keep date nights fresh after they got married. His love of photography comes from his grandfather, which is why he just HAD to put photography and food together!
FUN FACT: Ed is a life long Michigan Wolverine fan 🐺
Emily grew up in Los Angeles and moved to Vegas in 2006. A graduate of UC Riverside, she has worked as a Marketing and Communications professional for most of her career. She has taken pictures of food for years, but only joined Instagram after a good friend of hers mentioned they had to hide her on Facebook for posting too many food pics. In her free time, Emily enjoys travel, spending time with friends and family, trying new restaurants and breweries, and playing board games. Emily's favorite nostalgic comfort foods are her Grandma's homemade tortillas, green chilé, and pozole with pig's feet.
FUN FACT: Emily's first word was "taco." 🌮
Chef JC Pavlovich, with a career span of over 8+ years began in a family restaurant in Tijuana, Mexico, progressing to locations in New York, Washington D.C. and Las Vegas. Working as Chef De Cuisine at Mesa Grill (NY), Toloache (NY), MXDC (DC) JC has introduced his own creative approach to cuisines specializing inMexican/Latin/Southwest Fusion. Chef JC Pavlovich, with a career span of over 8+ years began in a family restaurant in Tijuana, Mexico, progressing to locations in New York, Washington D.C. and Las Vegas. Working as Chef De Cuisine at Mesa Grill (NY), Toloache (NY), MXDC (DC) JC has introduced his own creative approach to cuisines specializing inMexican/Latin/Southwest Fusion.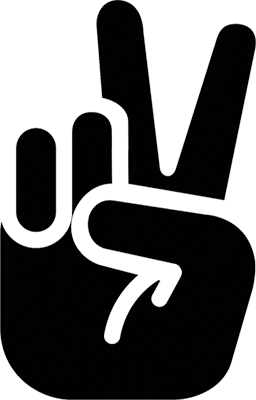 AUTHENTIC & ORGANIC ENGAGMENT


NICHE INDUSTRY 
VERTICAL EXPERTISE


CONTINUOUS SKILLS AND PROFESSION DEVELOPMENT